Eastbrooke Blacktown GP SUPER CLINIC
The Eastbrooke Blacktown GP Super Clinic is Blacktown's biggest "Health Hub" and provides a wide range of health and medical services all in the one convenient location with ample on-site parking available.

The range of services available within the Eastbrooke Health Hub Blacktown include:

- Family GP and nursing services
- Specialists
- Medical imaging facility
- Pharmacy
- Pathology collection
- Allied health providers (Exercise Physiology with hydrotherapy pool, physiotherapy, psychology, podiatry, dental, dietetics, speech pathology, occupational therapy, audiology, optometry services, massage and acuptuncture)
- Health and Fitness club
- Healthy café

The centre also offers a range of modern facilities including express patient check-in, baby change room and designated children's play area.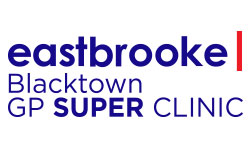 Eastbrooke Blacktown GP SUPER Clinic
The Eastbrooke Blacktown GP Super Clinic provides patients with the highest quality in comprehensive medical and health care. Open 7 days a week, our modern medical facility is bulk billing and offers onsite parking. Our centre is an all-in-one Health Hub and offers an array of on-site health and medical facilities. Book online or call (02) 8834 0225.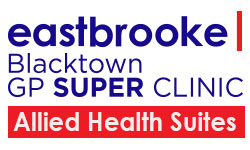 Eastbrooke Blacktown Allied Health Suites
The Eastbrooke Blacktown GP Super Clinic offers a wide range of Allied Health professionals which include Physiotherapy, Psychology, Podiatry, Dietitian, Hypotherapy, Speech Pathology and Traditional Massage Therapy services. Book your appointment today on (02) 8834 0225.
www.blacktowngpsuperclinic.com.au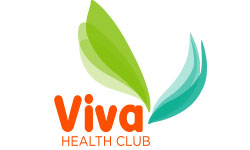 A New Style of Fitness!
Viva Health Club is a blacktown gym that offers professional services designed to promote to individuals seeking to lose weight, develop a healthier lifestyle, increase fitness levels or learn more about diet and nutrition – in addition to those supporting those with various chronic diseases and medical conditions.
Call (02) 9671 2233 or email info@vivahealthclub.com.au www.vivahealthclub.com.au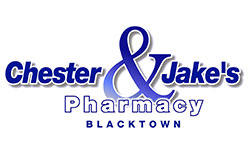 Chester & Jake's Supa Save Pharmacy
Chester & Jake's Pharmacy have been servicing the Blacktown community for over 30 years and offer excellent service with great prices. We offer Tony Ferguson Weight Loss Management Program, full range of Homyped Footwear, extensive range of vitamins, Diabetes Australia NDSS agent services and Studex Professional Ear Piercing. Call us on (02) 9831 7960.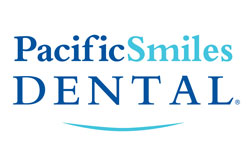 Pacific Smiles Dental
We are available 6 days a week, provide daily emergency appointments, and accept health fund and government dental patients, including kids who are eligible for $1000 in free* dental benefits under the Child Dental Benefits Schedule. *Free when services covered by the Commonwealth Government's Child Dental Benefits Schedule are bulk billed by participating Practitioners for treatments provided to eligible patients.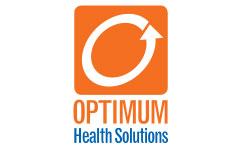 Optimum Health Solutions
Optimum Health and Performance Training is Sydney's leading exercise physiology and personal training studio. OPT is a friendly un-inhibiting environment equipped with the latest in rehabilitation and exercise equipment. OPT is your one stop shop for all your exercise and rehabilitation needs.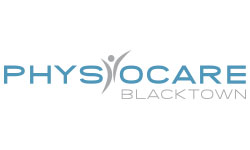 Physiocare Blacktown Dizziness and Balance Physiotherapy
We believe quality assessment and accurate diagnosis are the foundations for determining the optimal treatment for any musculoskeletal injury or dizziness problem. Our physiotherapists have a wealth of skill and experience and can provide the latest and most effective treatment programs for the injured or dizzy client. Call us today on (02) 9831 6246.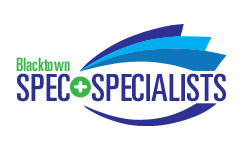 Blacktown Spec Specialists
When you visit our store, you will quickly see why we are different to other optometrists and retail stores. We call this the Spec Specialists' Experience. And it's why our customers and patients keep coming back to us year after year, bringing their family and friends with them too.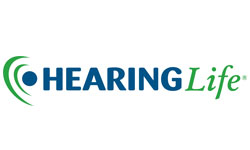 Hearing Life
1 in 6 Australians experience hearing loss but under 20 % of those people do anything about it. If you've noticed your hearing is not as well as it used to, have a FREE* Hearing Test at HEARINGLife on the Ground Floor of Eastbrooke Medical Centre. Drop in or book on 9672 3911.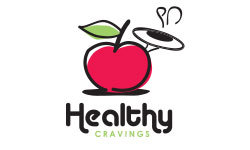 Healthy Cravings Cafe
Visit Healthy Cravings Café for the best coffee in Blacktown. Enjoy delicious fresh healthy treats, such as, gourmet sandwiches and wraps, savories, cakes, smoothies, freshly squeezed fruit juices. Catering is also available. "Eat Well. Feel Good." Call 9678 9911.

Email: healthycravings@bigpond.com